ABOUT ME
Joe Richardson, Esq. is a master communicator, using those skills in his multiple roles: law partner, law school professor, and powerful speaker, television host and commentator. Joe leads the Racial & Economic Justice practice group at the law firm of McCune Law Group.
The common thread in all of Joe's endeavors is his enduring passion for communication. Born and raised in South-Central Los Angeles, he was a budding rap star ahead of his time in middle school, and a published poet by 11th grade. At the University of Redlands, he turned his admiration of talk show host Arsenio Hall into regular on-campus gigs of stand-up comedy, hosting live guests including known public figures, musicians, and serving as Student Body President. Joe received his law degree from Northwestern University, where he was in student government and hosted on campus cabarets.
In addition to his law practice, Joe speaks to national audiences about the media, leadership, legal and ethical responsibility. He also hosts the Joespeak! Podcast, which features guests discussing local, state, and national issues. Joe can be regularly seen on Court TV, and Law and Crime TV Network with legal commentary on current national trials and justice issues. He also hosts a PBS Show, Inland Edition, where he interviews local and state civic leaders.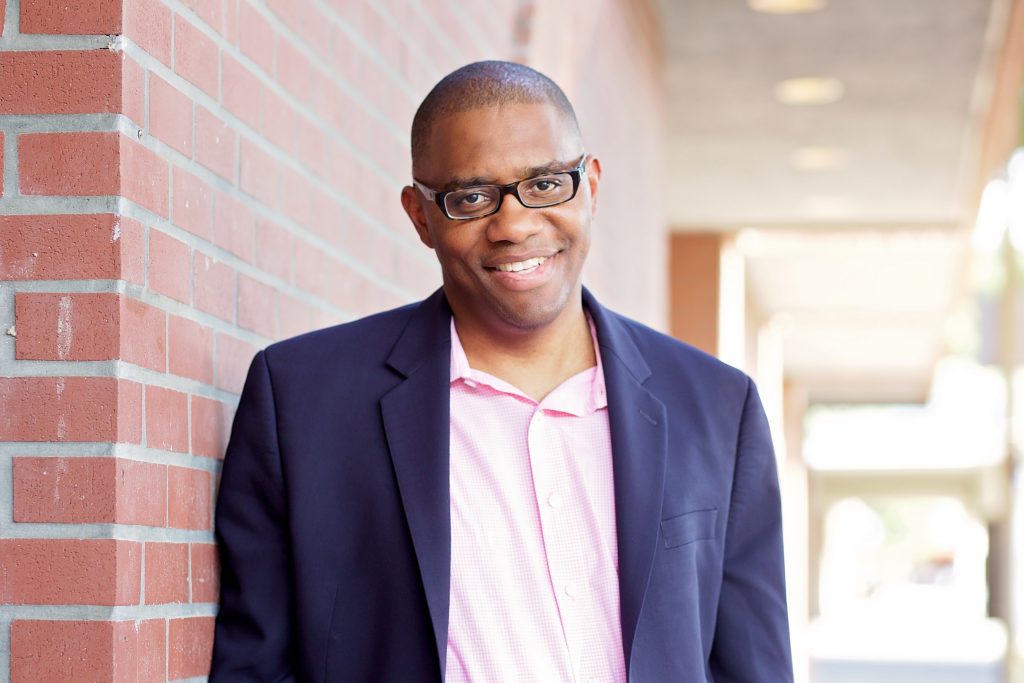 All his life, Joe has been a leader and bridgebuilder, brokering difficult conversations with diverse people, and making them laugh along the way. He serves on many boards and committees, including the Committee for the Elimination of Bias for the San Bernardino County Superior Court, and has been a local Planning Commissioner. Joe uses his legal and leadership experience to inform about laws and processes, to empower audiences to go beyond what is legally required to what is ethically desired, and to build bridges between themselves and the broader community with justice and equity in mind.
Joe lives in Southern California with Joi, his wife of 25 years, and are proud parents of an adult daughter.