ABOUT ME
Joseph Richardson, Esq. is a law firm partner, law school faculty member, and powerful speaker and commentator. He frequently contributes his legal insight to the media, including as a regular guest on the Law and Crime TV network. He also does the Joespeak! Podcast, which features guests discussing local and national issues. All his life, Mr. Richardson has been a leader and bridgebuilder, brokering difficult conversations with diverse people for the benefit of the community. To this day, Joe's background informs his work. He heads the Racial and Economic Justice Practice group at McCune Wright Arevalo, a nationally recognized Plaintiff's law firm.
Joe's plans of becoming a lawyer were confirmed after watching the TV Show "Matlock" in 10th grade. After graduating high school in 1989, Joseph studied Political Science at the University of Redlands where he became a member of Chi Sigma Chi Fraternity and served as president of the Interfraternity Council. While in college, he was voted Student Body President and, as the president, Joseph created Greek Council, which was an organization that advanced self-governance in the Greek community. Among other things, it empowered Greeks to organize and directly fund their own programming for the benefit of the campus community.
Drawing influence from his comic idol, late-night talk show host Arsenio Hall, Joe performed his first stand-up comedy routine as a freshman in college. Joe regularly performed comedy on campus, hosted talent shows, and introduced convocation speakers. The L.A. Uprisings erupted during the last days of his presidency, and he used the goodwill gained during his time on campus to facilitate understanding and progress leading to concrete change on campus. In 1992, Joe worked in Congress in Washington, D.C., and authored a column with commentary on legal and political issues for his college newspaper. Joe graduated in 1993 and later graduated from Northwestern Law School, where he built bridges through involvement in student government and in the community.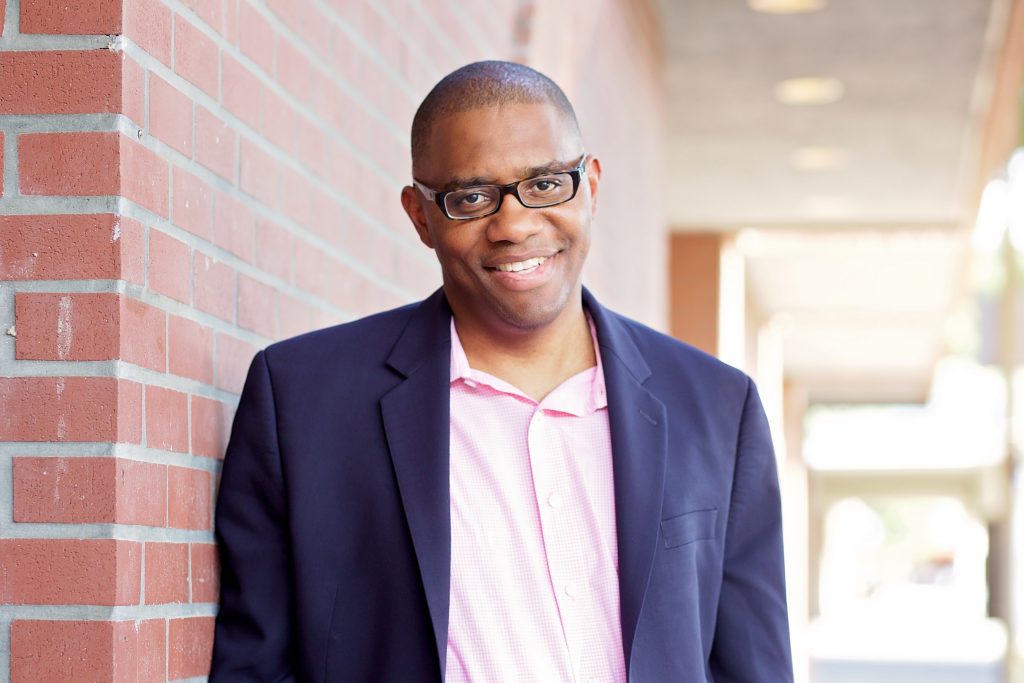 As an alum, Joe served the University in many ways involving campus leadership and concern for people and communities of color. He became a member of the Alumni Board of Directors, acted as an advisor and patron to his Fraternity, and served as a member of the University-wide Council on Inclusiveness & Community.
Joe has held leadership positions in every school he attended from junior high school through law school, and he currently serves his local government as a member of the Planning Commission. Joseph uses his legal and leadership experience to inform about laws and processes, to empower audiences to go above and beyond in group involvement, and build bridges between themselves and the broader community with justice and equity in mind.